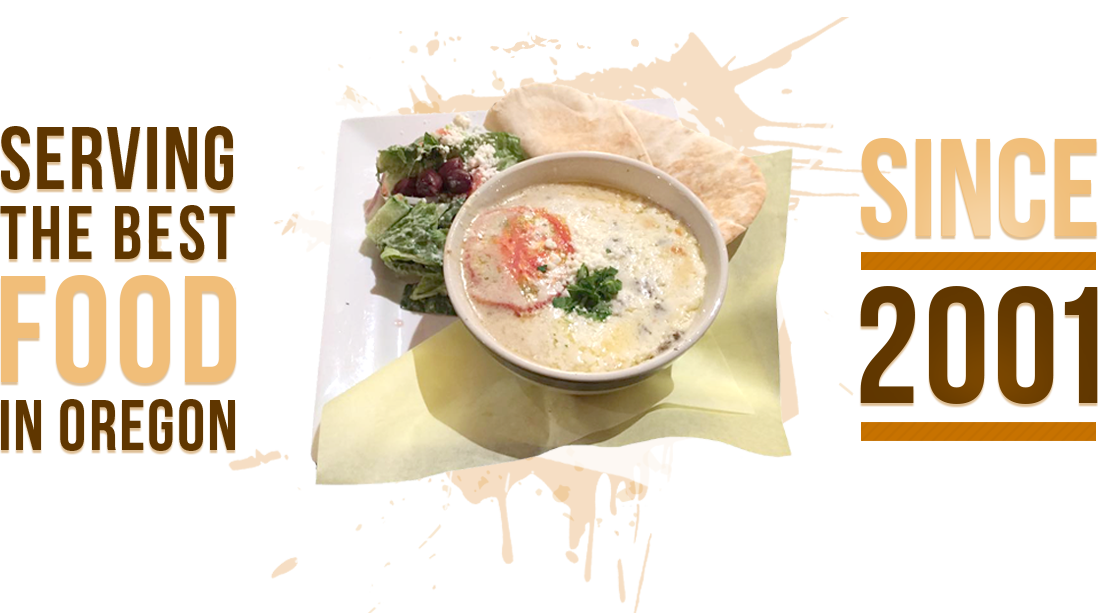 What people are saying…
Great place, great food! Especially like the moussaka, it is the best I have ever had.
Madge Osborn
The dining experience at the. Cafe Mediterranean's relaxed with excellent service from Maureen, she is a highly competent and informative waitress, even when she is busy, makes one feel important! Our last dining experience was not so great, sadly to sa Recommendation to everyone that enjoys great food, quality staff, and wonderful environment that Maureen provides! Jose is an integral part of the cooking staff, great skills! Thank you both for going above and beyond!
Gemi Schmitz
My boyfriend and I had lunch on Monday here and it was wonderful. The waitress was attentive and very helpful. We took awhile deciding what to get and when she checked on us she suggested an appetizer. When we did order, our food came out about 20 mins later. Perfect timing. Food was delicious! I had the turkey club and my boyfriend got a lamb gyro. It does get busy sometimes so keep that in mind.
PS I love the cucumber water! If you order togo they will give you a cup if you ask.
Kayla Willson
Service was excellent and the food was outstanding!
Alon Kelly
Love the hummus and felafel with tahini. Caesar salads also yummy!
Kerrie Mitchell
Had my 1st real day off all week after being on my feet for like 80 hours and decided it was time to eat my way around the city. Cafe Mediterranean did not disappoint!

The atmosphere was unpretentious, family portraits on the wall, customers calling wait staff by 1st names and saying things like "thank you my love". I was two steps in the door, but a world apart from the stress I just left outside.

The air was aromatic with traditional Mediterranean spices and the specials menu screamed my name! Steak schwarma with a side of choice for under $10! The waitress was fast, even when busy. Plates broke and no one acted like the world ended. Customers let out an "oupa" and the pace continued.

My food showed up so fresh and hot that I waited with baited breath for it to cool, as my sense of smell was flooded with turmeric and saffron in the air, stewed tomatoes and still crisp sautéed onions. The beef was quality, the portions were fair.

As if my journey outside my bubble wasn't enough…the baklava just came out of the oven…tray still hot as the chef drizzled it with house made blossom water honey! "Two pieces to go please, unless there is a full sheet discount!"
Joey Harper
REALLY good food! Excellent lentil soup!
Diane Beggs
The best Greek food in the pacific north west. I could eat here everyday and never get tired of it. Love love love this family run Resteraunt
Brandee K Bibb
I could make a long list of things I love here, but I highly recommend going and discovering your own list. The hummus made fresh is the stuff dreams are made of… and the staff is friendly and take good care of you! The menu is diverse enough for the whole family to eat and enjoy— and the drinks are perfect for date night.
Nicole Ault
I'm diabetic and watch my carbs. Easy to find carbs here, so I stick to the salads and add lamb to them. I really enjoy the Greek Salad with a side of lamb. And I highly recommend it.
Bill Brimer